Searching for a calisthenics workout routine or want to learn exercises for working different body parts? Then this list is for you. Here we have collected the best sources to learn everything about bodyweight exercises and calisthenics.
You can find a lot of exercises, routines, and tips from the best. Over 40 items are collected, but I will add more.
I tried to gather the workouts in different groups. The list contains the following exercises in order: full body, biceps, triceps, chest, back, shoulder, abs, leg, and forearm. You can filter the list by clicking on tags at the top.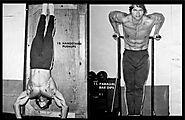 In this guide you can find information about which are the best exercises for specific body parts.
2
2 Calisthenics Workout Routines (Beginner/Intermediate)
In this video you can find two calisthenics workout routines, one for a beginner and and one for intermediate. Plus, you learn some useful tips as well.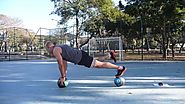 I love this 3 day body weight training routine, it includes the best moves to train your entire body.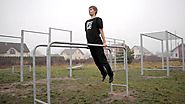 A list of calisthenics workouts. Many body weight training techniques and exercises.
5
Introduction to Calisthenics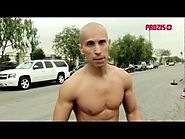 In this video, see how you can develop strength, power and muscle mass with calisthenics. Frank Medrano will give us a demonstration, explaining how calisthenics work, and what its advantages disadvantages are. Frank will also let us in on the best techniques to master this impressive activity.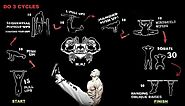 This is a full body calisthenics workout routine. You need to do 3 or more circles depending on your fitness level.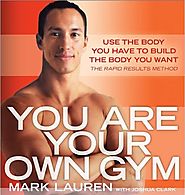 When I started doing calisthenics I got this book to learn what sorts of body weight exercises there are. This is the ultimate guide with tons of exercises, routines as well as nutrition tips. If you are interested in calisthenics, you should get this book. It costs on some bucks.
8
Intermediate Full Body Calisthenics Routine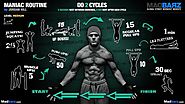 This is a rather hard full body workout. It is suggested to do 2 circles, but you can increase the them.
9
Full Body Routine(Beginner)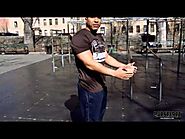 Barstarzz member Ed is demonstrating a full body routine that he created. It includes pull ups, push ups, dips, squats, calf raises, and cardio. Performing a full body workout has many benefits. Try out the routine , and let us know in the comment box what the next video should be on.
10
Park Calisthenics Workout: FULL BODY Routine!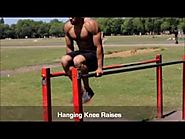 I included this video in this list as there are some great combinations of the well-known body weight exercises.
11
Basic Home Workout No Equipment Calisthenics Training (10+) Exercises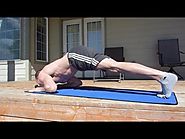 Home Workout No Equipment Calisthenics Training (10+) Body Weight Exercises No equipment home workout request. On a flat surface, may perform inside or outside. Best performed in 3-4 sets, with minimal rest, 2-3 days a week. Easier, perform exercises in an alternating circuit. Harder, do all abs/core in a row, do all push ups in a row.
12
Full Body Workout Routine - Calisthenics [Hard]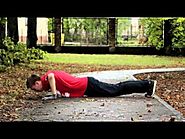 This is another harder full body calisthenics workout routine. Get this if you are on a higher level.
13
FULL BODY WORKOUT WITH CALISTHENICS & RESISTANCE BANDS
In this video i demonstrate several calisthenics exercises combining them with the resistance bands is a very intense workout that is going to burn fat, build lean muscle, & build great inner strength. The resistance bands that rubberbanditz have a great for these & many other exercises.
14
Intermediate Calisthenics Workout (Full Body)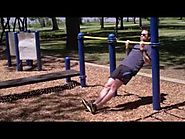 A full body workout utilizing your own body weight which can be done anywhere, anytime with harder exercises.
15
Top 3 Bodyweight Exercises for Biceps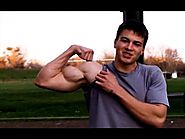 Watch this video to learn which are the best body weight moves for biceps.
16
Biceps Routine: Calisthenics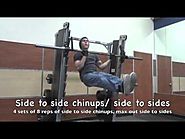 This is a rather hard, but efficient calisthenics biceps workout with some serious body exercises.
17
Triceps routine: Calisthenics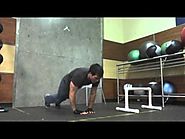 Wide variety of triceps exercises with your own body weight.
18
Triceps Calisthenics Routine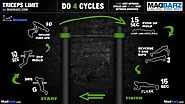 This a complete routine to work your triceps.
19
Chest/Push up Exercises & Variations - Calisthenics Home Workout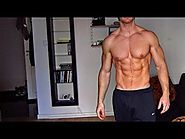 Calisthenics/Bodyweight Chest & Push up Exercises & Variations. Advanced & Basics/Progression. Workout suitable for home/street/park/gym... anywhere. Most of the exercises targets chest primary, but triceps and shoulders are also involved.
20
Top 3 Bodyweight Exercises for Chest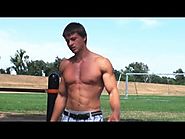 3 great chest exercises are presented in this video.
21
Chest Calisthenics Routine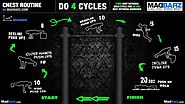 This is a great routine to work your chest and your entire upper body.
22
Intermediate Level Chest Body Weight Workout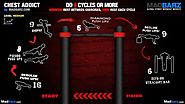 This is a harder calisthenics chest workout with a few harder exercises.
23
Calisthenics Biceps & Back Workout Routine
Calisthenics/Street Biceps & Back Workout Routine only using a bar! (Bodyweight).
24
Creative Calisthenic back and bicep workout
Some creative ways to work your back muscles and biceps.
25
Intermediate Calisthenics Back Routine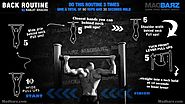 This is a harder, yet very efficient calisthenics back routine.